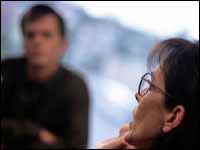 Why Choose AmeriPRESS?
Customers are the lifeblood of our business, and satisfying each customer's need is our top priority. Each member of our highly experienced AmeriPRESS team knows the importance of listening, understanding and communicating with our clients about their individual projects. As your printing partner, we focus our knowledge, expertise and capabilities to deliver high quality and cost effective solutions...on time, every time.
Add to this customer commitment, our experienced staff, equipment capacity, four convenient north metro Atlanta locations and guaranteed satisfaction...it's easy to understand why our family of clients has relied on AmeriPRESS since 1979 and has enabled us to grow to one of the top small commercial printers in the country.
AmeriPRESS Objective
Our objective is to exceed client expectations by providing the highest-quality product and services possible in a timely manner. We strive to create long-lasting, prosperous relationships with our client partners in order to help them reach their goals and objectives.
AmeriPRESS History
We're proud of the strong roots we've built in our community since 1979. We pride ourselves on being a complete source for all of your business communication needs and on being on the leading edge of technology. We understand that an investment in technology can actually save our customers money by improving efficiencies.
We will continue to evolve as a skilled, competent team of professionals ready to meet whatever challenges our clients may face. We launched this web site to make it easier for you to request estimates, place orders, check proofs, or transfer files online. We hope you find it helpful to your business.
John Pensinger, President