Nick Numan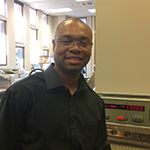 Production Specialist
Joined AmeriPRESS 2015
Nick joined the AmeriPRESS team in 2015 as a production specialist at our Buckhead / Lenox location.
He executes various projects in our fast paced print environment along with exceptional organizational skills.
His foundation is an illustrator but has over twenty one years' professional experience in bindery operation, printing, publication, photography and project management.