Employment Opportunities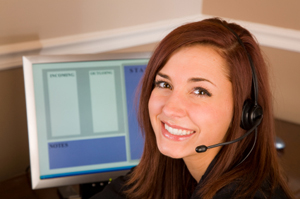 We look for many qualities in the individuals we hire -- the ability to communicate effectively, a high level of organization and competency.
Regardless of an applicant's qualifications, we always look for one attribute in particular -- the desire to provide high quality products with excellent customer service. We can train people how to work with clients or run pieces of equipment, but to have passion for customer service and pride for your work takes a unique individual.
If these are qualities you possess, we're sure you'll find a rewarding career with us. We supply our team with the latest technology, afford them the best training available, and provide every opportunity for growth within our company.
Current Opportunities
Thank you for expressing interest in becoming a member of the AmeriPRESS team. We are always accepting applications and hold them in our active file for at least six months.
MANAGER TRAINEE

Applicant should have at least 5 years experience in small commercial print operations including both offset and digital printing, basic knowledge of graphics applications and possess computer skills. Need to be able to multi task and work under deadline pressure.

DIGITAL OPERATOR

Applicant should be well versed and experienced in the operation of digital print production, both color and black & white. Equipment on site is Canon, Ricoh and Oce.

SALES REPRESENTATIVE

We are seeking qualified applicants for account sales. Applicants must have printing experience and be able to demonstrate proven sales ability within the indusrty. Extra incentives for applicants having an existing account base.